In this trying times, we are extremely pleased to announce that IPT-2020 not only took place, despite all the difficulties and restrictions around the world, but also attracted as many as 10 teams from completely different time zones!
Separately, it should be noted that the level of preparation of all teams was at the highest level, just like in a normal academic year, when there were no obstacles to accessing university laboratories, for meetings, and for training performances. Bravo to the teams!
Below we publish the official full results of the Tournament, which can also be viewed here: https://connect.iptnet.info/IPT2020/tournament
Also, you can watch or rewatch the full recording of the IPT-2020 Grand Finale on our YouTube channel.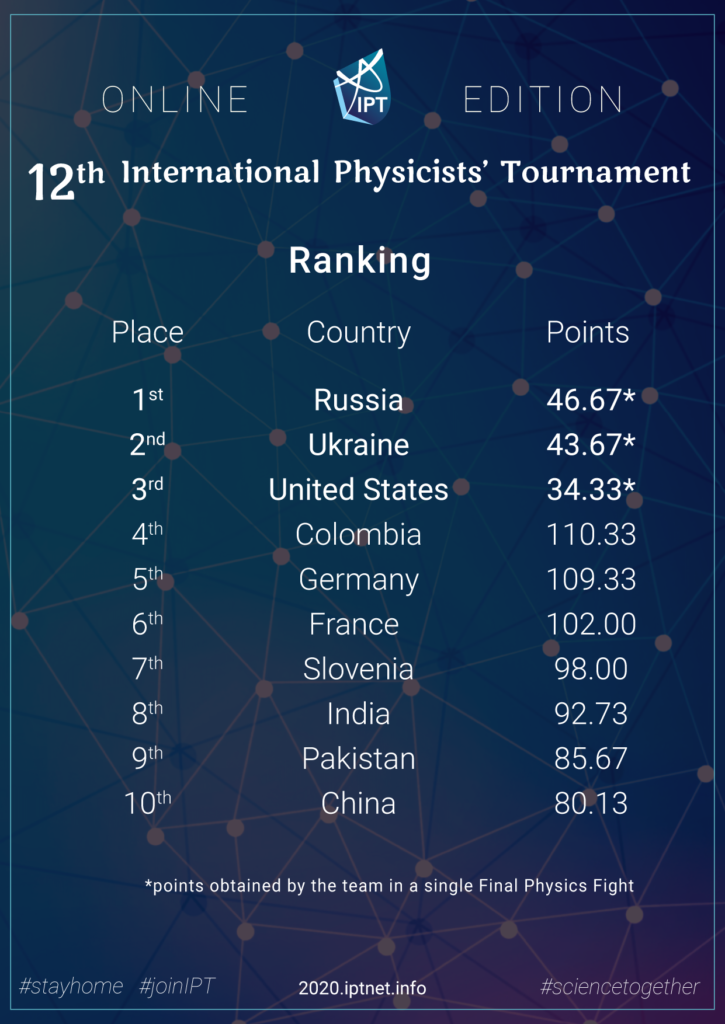 If any of finalist teams wants to have their own flyer, then they can get the one right here!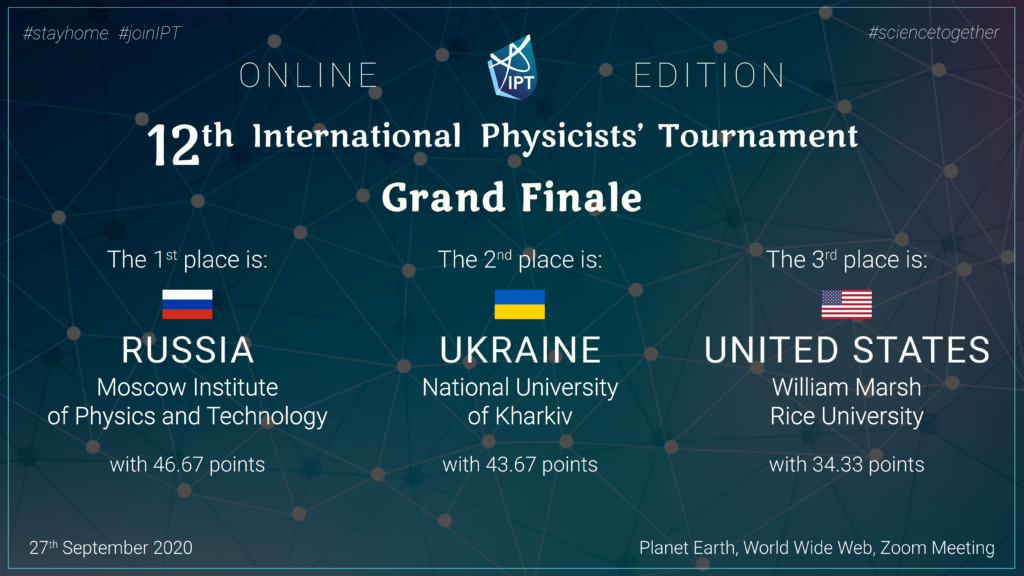 Of course, a huge responsibility lay on the shoulders of the Executive Committee and demanded complete dedication over at least the past two weeks. Therefore, of course, it was not without technical issues and small mistakes, which, we hope, did not become a disappointment for our dear participants.
However, IPT-2020 is not over and we invite you to the Conference: https://2020.iptnet.info/the-conference !
Follow our news on social networks:
Facebook.com/InternationalPhysicistsTournament,
Twitter.com/IPT_Official,
Instagram.com/the_ipt_official
and the Telegram group!
If you have any questions, use the contact form or, if you are a participant, write to us in the Telegram group!
Results of the Tournament